Protecting Health and The Bay with Wastewater Collection and Treatment
The District owns and operates the system of pipes and pumps that collects and transports wastwater from homes and businesses to the Monterey One Water Regional Treatment Plant. This system is composed of:
• 20 sewer lift or pump stations
• 145 miles of gravity sewer pipeline
• 2,735 manholes
• 8 miles of pressurized pipelines
Learn more about the Monterey One Water Regional Wastewater Treatment Plant
To Report a Sewer Backup or Spill Call: 831.384.6131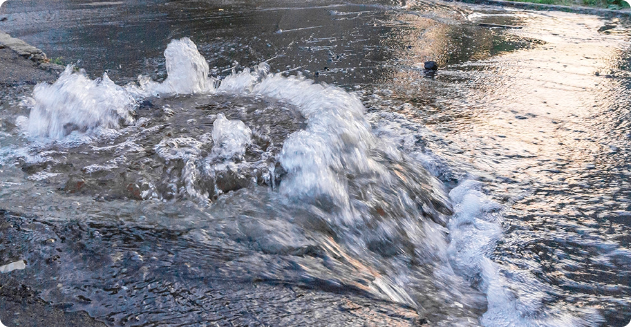 How You Can Help Us Protect the Bay Environment
Nothing Down The Drain But Poo And Tp
Please do not flush "flushable" wipes down the drain. So-called flushable wipes can clog sewer line and pipes, leading to sewer backups and spills.
Learn the truth behind "flushable" wipes
Keep Fats, Oil, Grease (Fog) Out Of Your Drains
Marina Coast Water District partners with the Southern Monterey Bay Dischargers Group to help keep Fats, Oils, and Grease (FOG) out of sewer pipelines. The FOG program local businesses to safely dispose of grease.
Learn more about the Southern Monterey Bay Dischargers Group.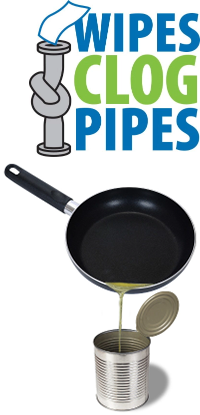 We Work Round-the-Clock to Keep Your Sewer System Working
Sewer System Management Plan. The State of California Waterboards requires all public sewer systems that own and operate one mile or more of sewage pipe to enroll in the Sanitary Systems General Order. A component of that order requires public sewer systems to draft, adopt, and implement a Sewer System Management Plan (SSMP). The District's latest SSMP was adopted in February 2022.
As part of the District's SSMP, the Operations and Maintenance Department performs various preventative maintenance tasks to help keep the sewer lines flowing. Some duties include hydro jetting sewer lines and conducting video inspections of sewer lines to ensure that the lines remain in good condition. Should any of the inspections result in degrading conditions, reactive measures are taken to ensure that issues are corrected promptly.